RN - Registered Nurse
Job Location: Rockville, MD, USA
Shift: Days
Facility Type: Others
Job Duration: Weeks
Salary: $0.00/hourly
Number Of Positions: 10
CreatedOn: Jun 26, 2023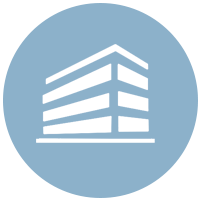 Job Summary
Registered Nurse (School)
Job Description
A growing number of students to be accompanied by a private duty nurse to enable them to attend school. Students ages 3 years through 21 years who are enrolled in a public school and have documented health issues requiring constant monitoring by an RN or LPN are eligible. Services will be provided at the students' school during the school day. If the student requires nursing services on the bus, the private duty nurse provides all of the primary care from the time the student gets on the bus until the student gets off the bus at the end of the school day, and shall, with the parents/guardian, be responsible for the student's daily medical care.
Services may include, but are not limited to:
• Urinary catheterizations
• Suctioning and reinsertion of tracheotomy tube
• Medication administration and management including observation for adverse reactions, response or lack of response to medication and informing the parent/ guardian, and their supervisor, about the negative reaction(s) to the medications
• Oxygen administration, and ventilator care
• Enteral (tube) feedings
• Other treatments ordered by the physician, physician's assistant (PA), or nurse practitioner and outlined in Plan of Care
• Collaborating with the student's parent.
Keywords: School Nurse
Benefits:
Share This