RN - SJ Clinical Nurse II
Job Location: Towson, MD, USA
Shift: Flexible
Facility Type: Hospitals
Job Duration: Permanent
Salary: $64735.00/month
Number Of Positions: 2
CreatedOn: Jun 20, 2023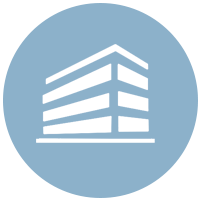 Job Summary
This role is considered the minimum role for all nurses who have greater than 12 months experience. Provides and coordinates independent care to patients within a clinical specialty as a fully effective and participative member of the multidisciplinary patient care services team. Utilizes the institution's care delivery and professional practice models as the frame of reference for practicing as a professional nurse. Participates in activities to develop own practice, and to support group practice goals at the unit level. Is accountable to patient, family and team members for care provided and to the nurse manager for totality of work performance. Is accountable to hold to the Service Standards and to the Nursing Mission, Vision and Values.
Job Description
Principal Responsibilities and Tasks



The following statements are intended to describe the general nature and level of work being performed by people assigned to this classification. These are not to be construed as an exhaustive list of all job duties performed by personnel so classified.

Clinical Practice:

Competency in care of unit specific patient population; independently practices with solid knowledgeand clinical skills; engaged in advancing own practice.
Serves as a clinical resource for others.
Applies and integrates evidence into practice
Functions effectively in roles specific to unit, such as arrest team for ICU, triage for ED, etc.
Collaborates with interdisciplinary team to plan and coordinate care; independently advocatingfor patient/family needs
Models practice consistent with unit operations to ensure safe, timely effective, efficient, equitable, patient centered care.

Professional Development:

Engaged in advancing own practice.
Responsible for maintaining competencies required for that patient care setting; focus on advancing own professional development.
Attends unit based staff development independently.
Demonstrates the ability to serve as a trained preceptor and coach's new nurse and students.
Contributes to developing/evaluating unit based orientation and other education activities.
Contributes to nursing support personnel skills and development.
Completes CE's on an annual basis based on facility minimum requirements.

Service/Quality:

Understands and contributes to unit-based outcomes associated with National Hospital Quality Measures (NDNQI), Nursing Sensitive Quality Indicators, and Facility Annual Operational Plan.
Contributes to and endorses some or all elements of research/EBP/QI.
Provides high quality, safe, patient centered care with focus on exceeding service expectations.
Accountable for compliance with regulatory requirements and holds others accountable; participatesin tracer activities when requested.

Patient Safety

Takes action to correct observed risks to patient safety.
Reports adverse events and near misses to appropriate management authority.
Implements policies, procedures, and guidelines consistently in the performance of assigned duties.
Develops effective working relationships and maintains good communication with other teammembers.
Identifies possible risks in processes, procedures, devices and communicates the same to those incharge.
Participates in hospital, departmental and/or unit patient safety initiatives.

Operations:

Demonstrates the ability to function in the charge nurse role.
Participates in teambuilding efforts on their unit.
Contributes to briefings/staff meetings regularly.
Contributes and participates in unit, Nursing Division, and organizational governance structure.
Participates in recruitment and retention activities at the unit level.
Provides feedback in peer review as requested. Provides direct performance feedback at the direction of the nurse manager.

Company Description

When you come to the University of Maryland St. Joseph Medical Center, you're coming to more than simply a beautiful 37-acre, 218-bed suburban Baltimore, Maryland campus. You're embarking on a professional journey that encourages opportunities, values a team atmosphere, and makes convenience and flexibility a priority. Joining our team of healthcare professionals means you'll be contributing to a locally and nationally recognized institution. UM St. Joseph has been recognized by The Leapfrog Group as a grade 'A' hospital and by U.S. News & World Report as #3 in both the state and Baltimore Metro area, making UM St. Joseph the highest-ranking community hospital in Maryland. In addition, we've been consistently recognized as a top employer by Baltimore magazine.

Qualifications

Qualifications

Licensure as a Registered Nurse in the state of Maryland, or eligible to practice due to Compact state agreements outlined through the MD Board of Nursing, is required.
More than 12 months nursing experience. Solid knowledge and clinical skills.
Current AHA BLS certification required.
Must meet all unit specific certification requirements:(PALS, ACLS, NRP)

Additional Information: All your information will be kept confidential according to EEO guidelines.
Keywords: Clinical Nurse
Benefits:
Share This